Hip Hop costumes can be challenging. You need something that moves well, something stylish, and something that really fits the choreography. Additionally, you have to make sure the costume has enough give to dance in. We also like to avoid all black if possible. Dance Costume Catalogs offer a variety of sizes, but a lot of the options can be outdated. Below are our picks for 2024 Hip Hop costumes.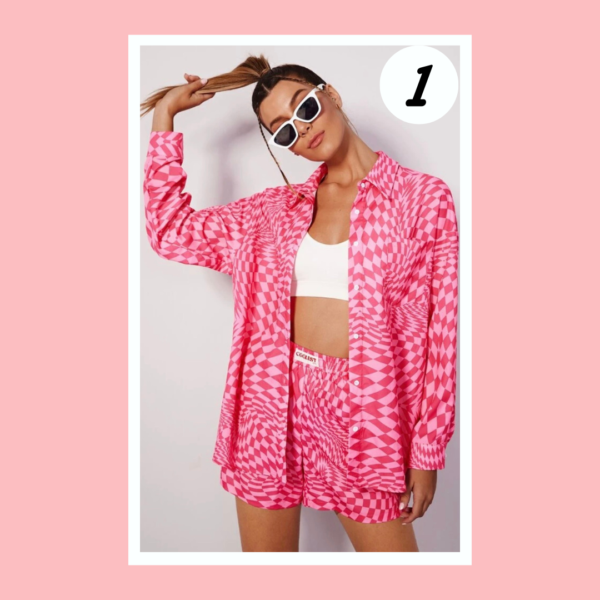 Costume 1: We love the fit of this costume, the fun retro pattern and especially the bright color. Paired with a sports bra or crop top, you can still see the dancers' contractions and core work while also having the movement and flow that fits a lot of Hip Hop choreography!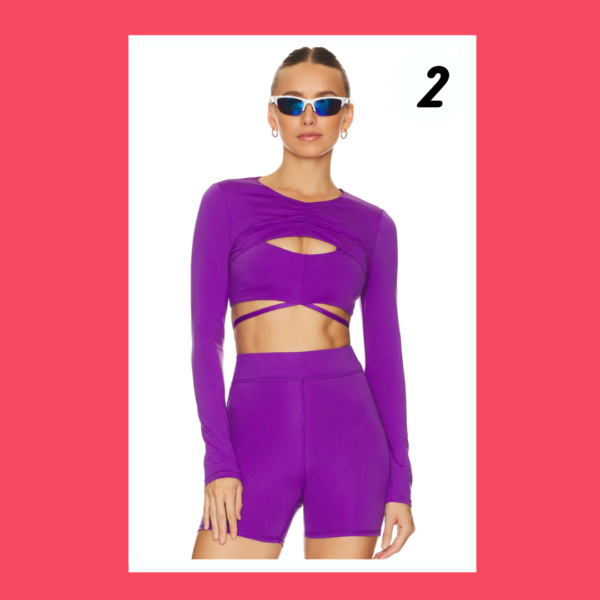 Costume 2: These fun cut outs paired with bike shorts are a great statement. We're also loving the monotone look this season. This costume would really pop onstage, and you don't have to worry about the flexibility of the material.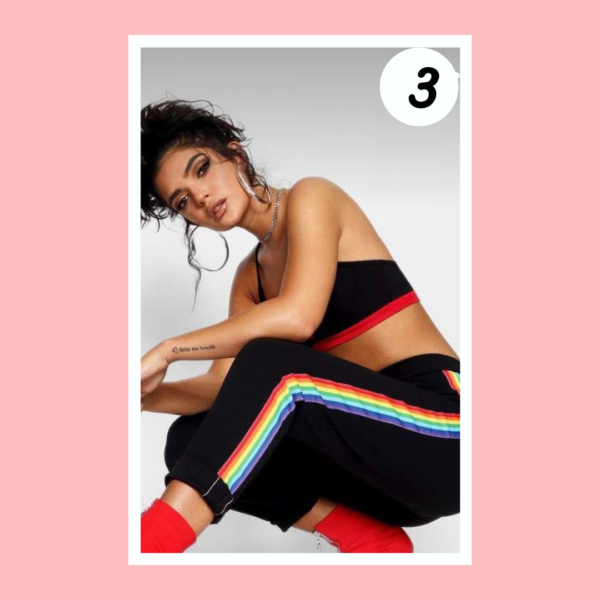 Costume 3: The detailing on these pants is everything. The vibrant rainbow stripe says, "I'm ready to stand out from the crowd." Plus, imagine the cool choreography you can create with these extra lines to accentuate the movement!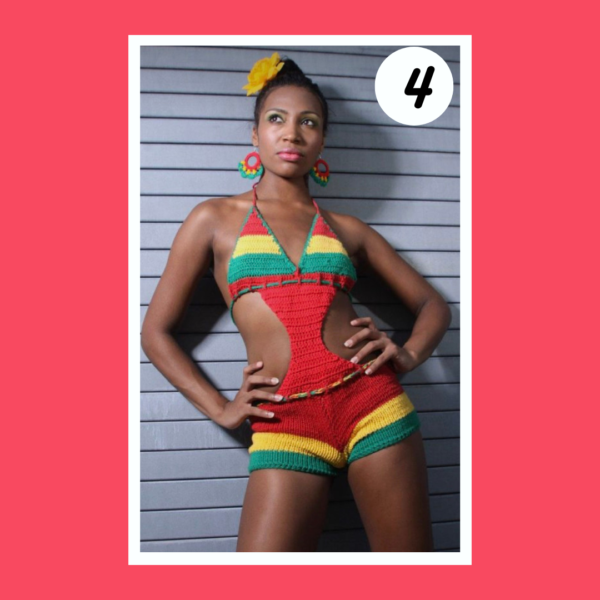 Costume 4: Wow! How cool is this costume? This whole outfit is ready to hit the stage. Not only are the colors amazing, but the use of unique material says you think outside the box. We also love the style of costume which blends poplar jazz costume cut-out styles with hip hop.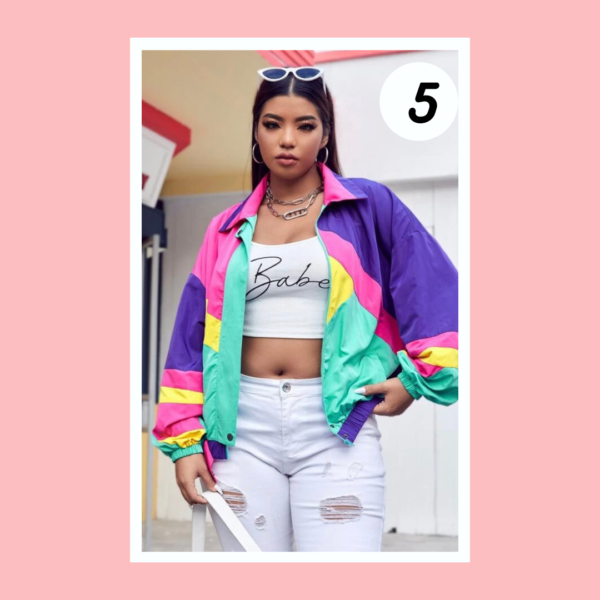 Costume 5: Hello BarbieCore Hip Hop style! Loving the retro block style windbreaker. This is the perfect year to sport this 80's inspired look!
Costume 6: Cargo pants are back in, but we're loving the twist on these pants with the wrap waistline. This material has more movement than your traditional cargo pants and the color will really pop under the lights!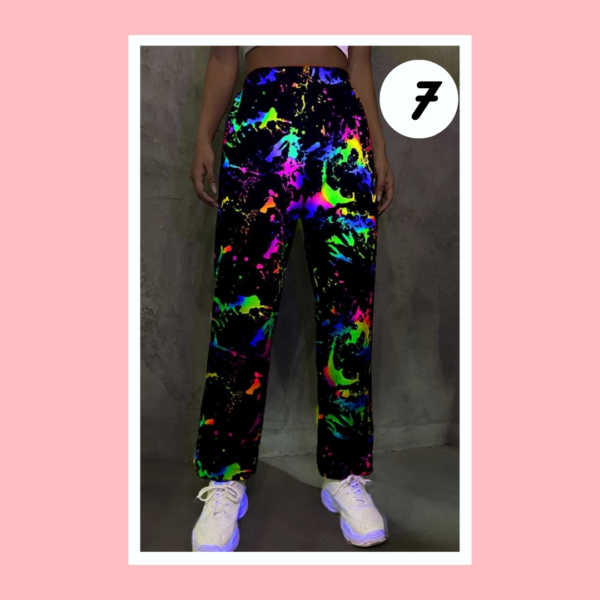 Costume 7: Here's another 80's inspired look that's bound to be a hit. The neon splatter paint adds dimension to these pants, while the shape of the legs adds a modern twist to it. Imagine this look with a solid color crop top (or for group pieces – everyone wears a different color top).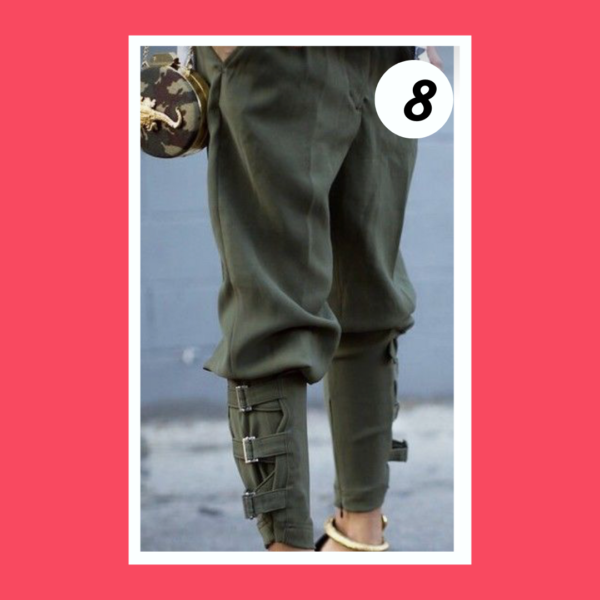 Costume 8: Love, love, love the buckles on these pants! The loose fit bomber style top paired with the ankle hugging design will look great on stage. This look has a very, Hip Hop meets high fashion, vibe.