Contemporary Dance tends to lean towards dark and heavy, but that doesn't mean your costume can't shine on stage! Yes, some routines should have a raw-organic costume, but keep all your options in mind when picking this year's costume. Here are some inspirational costumes for 2024.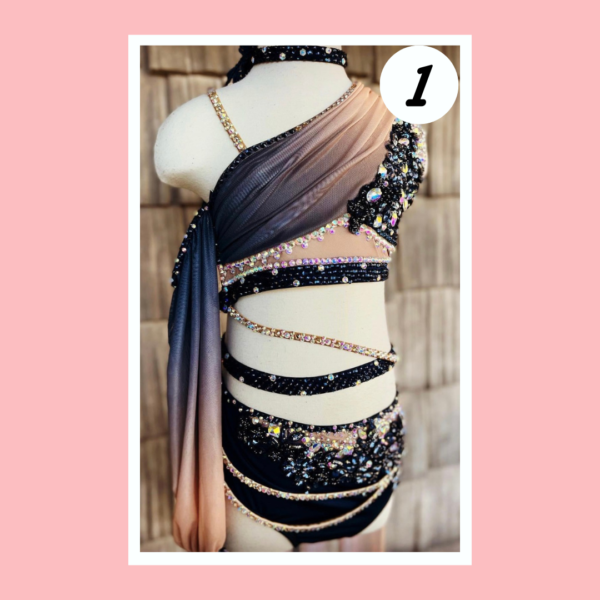 Costume 1: This costume balances the contrasting dark and nude shades perfectly! The dark color plays to a heavy set mood, but the sheer nude and open core area reveal a masked vulnerability. We'd love to see this costume used in a routine with a lot of textural movement!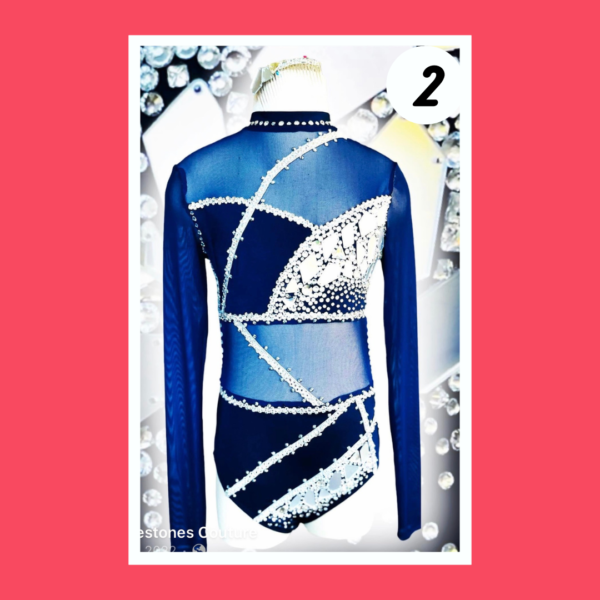 Costume 2: Fit for a chameleon! Walking the lines of Contemporary, Jazz, and even Lyrical – the ubiquitous design can float seamlessly into many dance stories. We love how the diagonal lines are repeated over and over in this design and their off-set angles and connections give it a sense of edginess.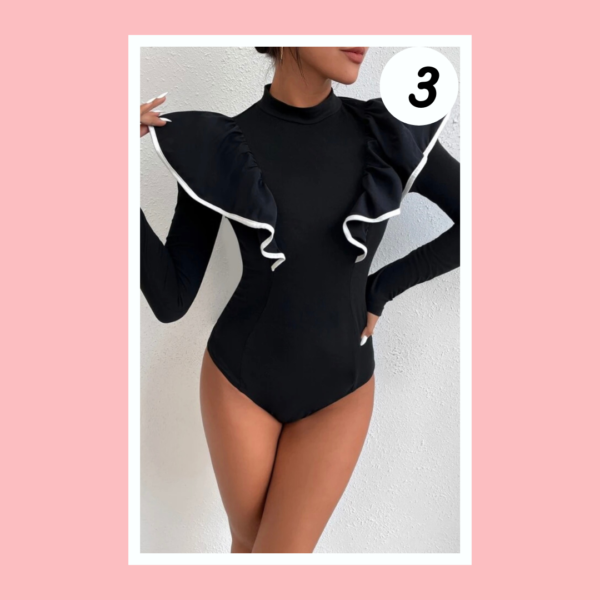 Costume 3: This antiquated inspired look brings so many concepts to mind, you could go any direction with the routine. The pilgrim colors, combined with original style Vogue ruffles, and overall pedestrian feel leave open a plethora of choreographic options. We'd love to see an original concept piece combined with this look.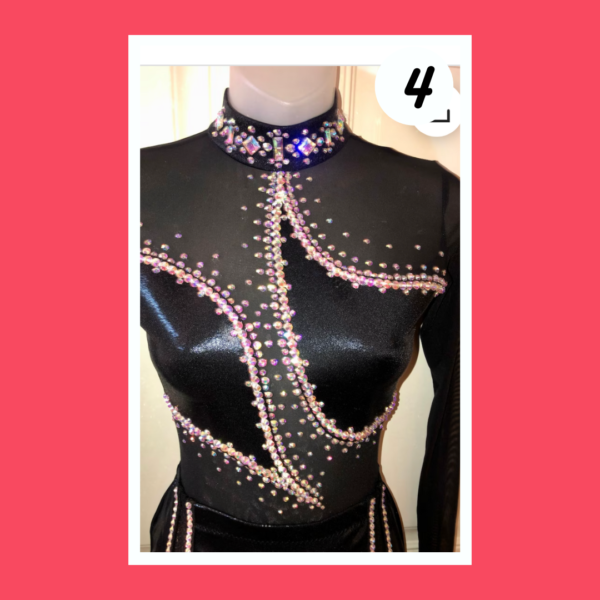 Costume 4: Screams edgy, rule breaker, and daringly individualistic dancer! It's raccoon inspired patches over the chest are artfully cagey, and promise a performance filled with puckish shenanigans. This costume deserves an intense routine with graceful athleticism!
Costume 5: Another edgy costume, but this one feels more raw than the previous one. The multi sized and textured stones give it a spontaneous feel, while the textured skirt presents an animalistic vibe, and the slash across the chest is like a battle wound. Costume 5 is fit for a warrior (either literally or figuratively)!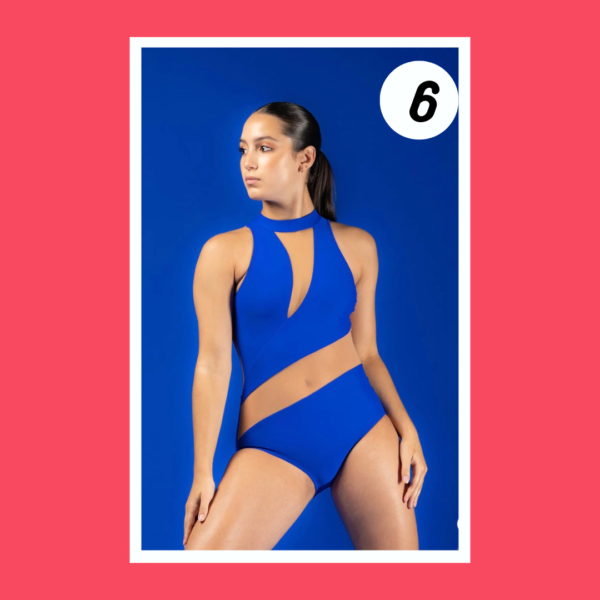 Costume 6: Says I'm quirky and original. The playful a-symmetrical line across the the stomach is a completely different angle than the neckline slanted triangle. If you want to show you color outside the lines (or dance outside them) this is the costume for you!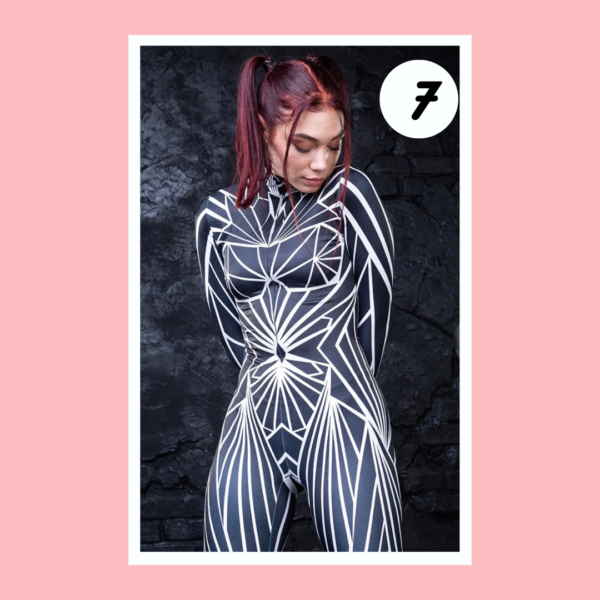 Costume 7: Futuristic, edgy, and homogenous with our natural strength. This is a bold costume made for a bold statement. Although it fully covers the body, the lines reveal our structural integrity. This costume is made to standout!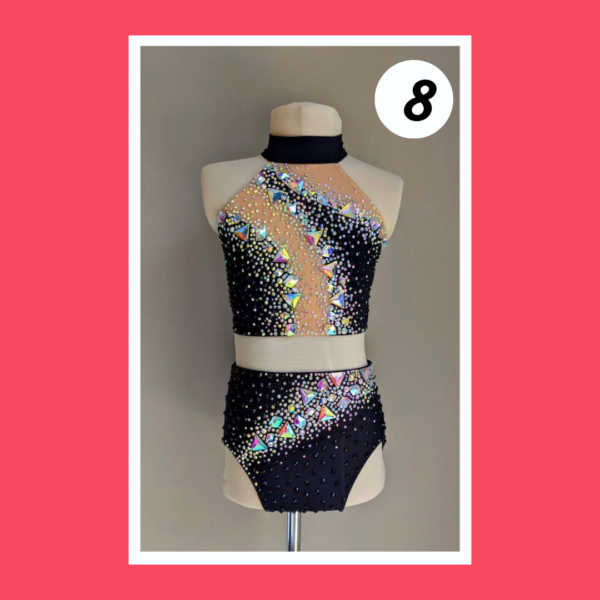 Costume 8: A dramatically dark costume that almost fits in the conformity of traditional costumes. The liberal use of rhinestones adds shine and helps this costume lean towards traditional competition costume design, but the slashed lines expose vulnerability and the unique shapes of the stones give it edge. We love this contemporary twist on a modern costume!